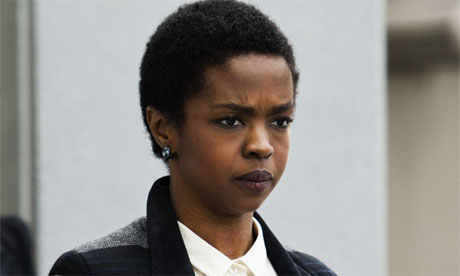 Lauryn Hill award winning Grammy hip -hop artist, dope, beautiful, inspirational artist , is going to be hitting the slammer for three months. Talk about crazy. Lauryn supposedly had not paid her taxes for three years, and if you remember offered up a very weird explanation back then, but yesterday in court offered up this appalling statement. Lauryn you are a deep chick and all but sometimes we all have to learn when to just shut up.
"I am a child of former slaves who had a system imposed on them. I had an economic system imposed on me. Someone did the math, and it came to around $600 million, And I sit here before you trying to figure out how to pay a tax debt? If that's not like enough to slavery, I don't know."
Hill earned more than $1.8 million from 2005 to 2007, but did not file tax returns during that time. She failed to pay both federal and state taxes in New Jersey. She in scheduled to begin her prison term in July.
This is crazy that Lauryn Hill will be sitting in the slammer, how awful.
Wow, she was dope!!!
Bossip