According to a few reports, it's a wrap for Basketball Wives'
E
velyn Lozada's marriage, she either has filed or will be filing divorce papers this week. Really! No therapy, no last minute meeting, just a wrap. I have to say I am really surprised. This whole thing just smells creepy to me. No official statement has been released from Lozada or Ocho's camp.
Radar Online
reports that within the next 48 hours, legal papers are expected to be filed in a Miami courtroom. The couple have been married for only 40 days. Stay tuned as this story continues to unfold.
UPDATED:
There are conflicting reports as to if Evelyn has ALREADY filed for divorce, or if she's filing this week.
TMZ
reports:
Evelyn Lozada filed legal docs moments ago in Florida, claiming her marriage is "irretrievably broken."
According to the divorce docs, the couple had a prenup.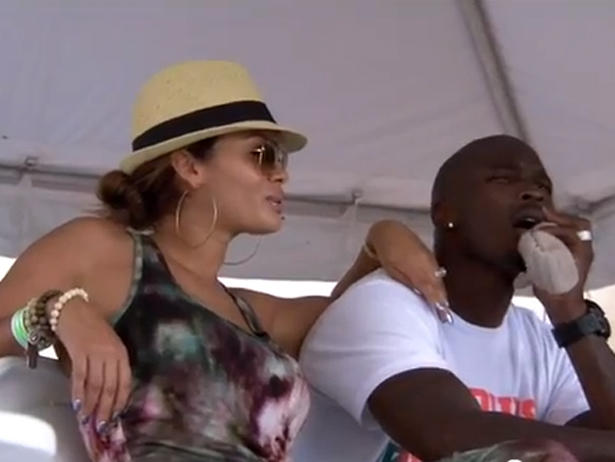 And in additional not-so-pleasant news for Ochocinco, the reality show 'Hard Knocks' will actually show Dolphins coach Joe Philbin meeting with and cutting Johnson just hours after his arrest Saturday. The show airs at 10 p.m. [
Miami Herald
]
www.thejasminebrand.com
;
www.tmz.com
;
www.radaronline.com
;
www.miamiherald.com